Holder of paper sheet for diaper changing

Combi Holder of paper sheet for diaper changing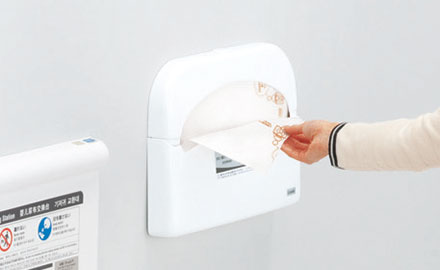 Combi Holder of Paper Sheet for Diaper Changing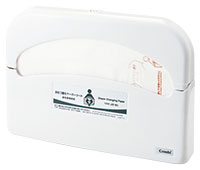 Pulled out one by one with one hand.
Mischief prevention lid with lock.
Five bags paper sheet
Does not damage the wall with double-sided tape installation (depending on the type of wall).
Described in four languages (Japanese, Chinese, English and Korean).
Combi Paper sheet for diaper changing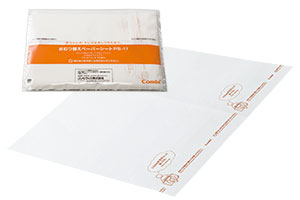 Can open it with one hand and spread it while baby in your arm.
The strong pee and sweat because it does not dissolve in water.
Strong in tensile.
The illustrations print into which it can be understand the position, direction and the both sides.
Can be used at any diaper changing tables.
70 sheets per bag (10 bags and 40 bags).
Specifications
Combi Holder of Paper Sheet for Diaper Changing

Model No. : N-PC-11
Colour: Clear white
Dimensions: W418×D60×H294 (mm)
Mass: 0.8 (kg)
Material: ABS resin
* Five bags paper sheet

Combi Paper Sheet for Diaper Changing PS-11 (10 pcs)

Model No. : N-PS-11-S
Dimensions: W420×D30×H283 (mm) per bag
Mass: 3.0 (kg)
Material: Laminated paper (pulp polyethylene)

Combi Paper Sheet for Diaper Changing PS-11 (40 pcs)

Model No. : N-PS-11-L
Dimensions: W420×D30×H283 (mm) per bag
Mass: 12.0 (kg)
Material: Laminated paper (pulp polyethylene)